Request For Proposal (RFP) for CPA firms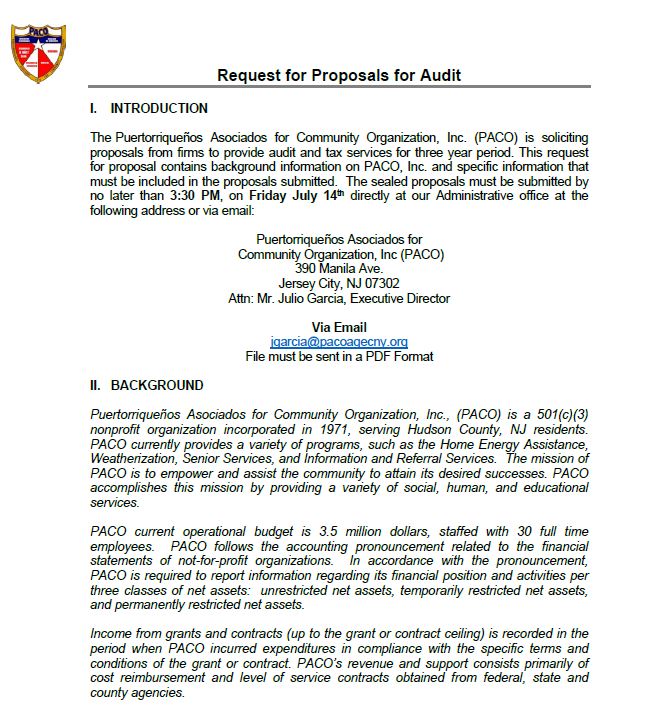 Request For Proposal
PACO is pleased to release a Request For Proposal (RFP) for CPA firms with experience in providing audit and tax services to non-profit organizations.
Click here for a copy of the RFP.
Please refer to the RFP for additional instructions. Proposals are to be submitted to:
Julio Garcia, Executive Director,
at 390 Manila Ave., Jersey City, NJ 07302
or jgarcia@pacoagency.org by no later than 3:30 pm, on Friday, July 14, 2017.